Albany Chiropractor For Wellness
Improve Your Health at Peak Performance Chiropractic
Albany chiropractor, Dr. Eric Luper enjoys spending time talking to you about your health. It is important to him that you understand everything along the way and you are comfortable with your treatment.
Utilizing a whole person approach, Dr. Luper discusses your problem with you, performs a complete evaluation and then provides quality chiropractic care based upon your individual needs.
The Peak Performance Chiropractic Difference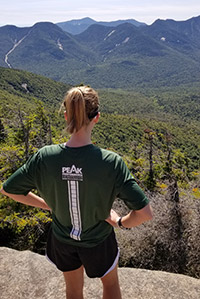 A visit to Peak Performance Chiropractic goes beyond the adjustment. Dr. Luper shares insight as to how chiropractic can benefit your health. He also works with you on home exercise as well as ergonomic and lifestyle considerations. One thing is for sure: Dr. Luper does not rely upon the cookie-cutter diagnoses and treatment regimens so common today. In this office, every patient is different. Your care will depend on our findings from a comprehensive examination, tailored to exactly what you need.
Choosing a chiropractor Albany is a big decision, so take a look around our website and check us out. Read our patient reviews to understand the many problems that we've helped our patients with. Then give our Albany office a call at (518) 472-9130 and make an appointment. Find relief and get on track with your health today!