Peak Performance Chiropractic Community Involvement
The Bow Wow Comedy Series
One of the charities Dr. Luper supports is the Bow Wow Comedy Series, an effort to help local animal rescue organizations find lifelong homes for needy cats and dogs.
(Photo by Kristen Juchem)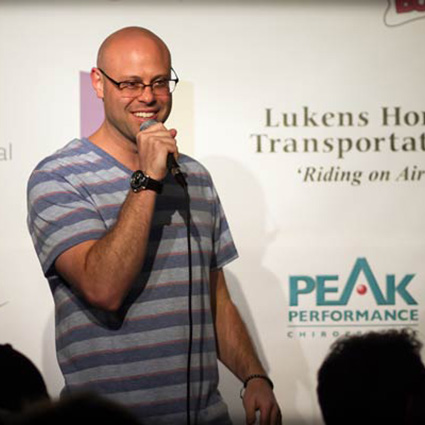 ---
Police Surgeons Group
Dr. Luper has made a commitment to first responders in our community. He has partnered with the New York State Police through their Police Surgeons Group as well as other law enforcement and firefighter organizations to provide quality care for our first responders who often have unusual hours and health issues specific to their chosen trade. It is our commitment at Peak Performance Chiropractic to provide high quality service not only to these community heroes, but to you as well.
---
Supporting Local Sports
We at Peak Performance Chiropractic have a unique dedication to athletes. When the spine is out of alignment, the body cannot work optimally. In sports where a split second matters, every athlete is looking for that subtle edge. Chiropractic care can give that edge. However, our dedication to athletics extends beyond our patients. We sponsor numerous school and travel teams in the capital district inclusive of little league, softball, lacrosse, swimming, hockey, football and more.
(Photos by Jay Jorgensen)
---
Peak Performance Chiropractic Community Involvement | (518) 472-9130