Important information: COVID-19 and your Chiropractic Care
We at Peak Performance Chiropractic want you to know that your health and safety are our priority. We are carefully listening to guidance provided by local and national leaders as well as health authorities to keep our patients, staff, and community safe and healthy.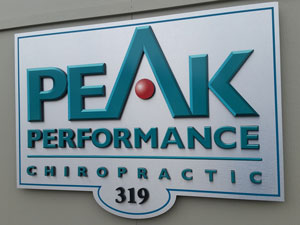 After much consideration, we have decided to stay open during this time of crisis. Our decision to do this was based on various factors:
A large part of our patient base consists of emergency personnel (police, firefighters, doctors, nurses, etc.) as well as supply chain professionals and other "essential 

employees" (food service, distribution, utility, delivery, etc) who are working overtime to keep us all safe. Along with this comes added physical demand that requires our support.

A large part of our patient base consists of people who are in active distress and would otherwise have no means of treatment.

We have patients with chronic pain issues who are struggling with opioid addiction. Making care unavailable puts these individuals at risk for relapse.

Chiropractic is a vital first line of defense to keep pain-related issues out of the ER, Urgent Care, and primary care facilities. This allows those practitioners and professionals to focus on fighting the COVID-19 pandemic.
Although we remain open, we are cutting back our hours and staffing in an effort to reduce exposure and to comply with the Governor's mandates. Please check our website for any updates or feel free to email Dr. Luper directly with any questions at eric.luper@gmail.com. Just so you know, we are taking advanced precautions to keep our environment safe for all:
This includes:
Increasing our cleaning protocols and frequencies and using products such as antibacterial sprays and wipes, which have been found to be effective against viruses such as COVID-19.

All members of the team disinfect hands between patients.

Equipment and surfaces are disinfected prior to patients entering treatment area. This includes armrests and crossbars. If you would like an additional layer of facepaper, please let us know. 

Many items used during procedures are single-use only and are properly disposed of.

We are spacing out scheduled appointments so fewer people congregate in the waiting room and treatment area.

For the wellness of all, we ask that patients refrain from coming to the practice if they're not feeling well, are immunocompromised, or have a fever.

We have plans in place to handle any exposures that may happen at our offices or with our staff.
OFFICE POLICY
If you are not feeling well, please contact us to cancel your appointment. You may do this by phone at 518-472-9130 or via our website at www.ppcalbany.com. We have never had penalties for canceled appointments and that has not changed.
We ask that you adhere to your scheduled appointment time so our efforts to stagger patients appropriately can be most effective. If you're thinking of dropping by, just give us a call from outside to ensure we have space for you.
If you are not feeling well and/or are practicing social distancing but feel you need care, please contact Dr. Luper directly for guidance. We are here to help you. 
IN CONCLUSION

We all have a responsibility to do our part to limit the spread of this virus, especially to those at a higher risk due to age, compromised immunity, or pre-existing conditions. Your health and happiness are paramount to us and we are committed to monitoring the situation, communicating openly with you, and doing anything we can to help with this situation.
For more information regarding COVID-19, please visit the CDC's website: https://www.cdc.gov/coronavirus/2019-ncov/index.html
Thank you for your confidence in Peak Performance Chiropractic and please contact us with any questions.