With COVID on the rise in New York, I thought it would be a good idea to let you know what we are doing here at Peak Performance Chiropractic to keep you and your loved ones safe.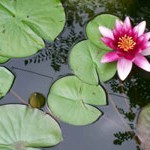 Sanitizing – As you have probably seen, we clean and sanitize the equipment and tables between every visit. We also disinfect common area surfaces on a frequent basis. Providers wash hands and/or use hand sanitizer between patients, and we run HEPA filter air purifiers in the office. Reducing risk is key.
Masks – All employees and patients are required to wear masks at all times while in the office. If you forget your mask, one will be provided for you. Please call us from outside. Despite recent mask shortages throughout the country, our supplier assures us this will not happen again.
Exposure Risk – According to the CDC, "close contact" is defined as being within 6 feet of someone for 15 minutes or more. We have scaled back our patient schedule to lower the number of patients in the office at one time. Likewise, we have reduced our e-stim timers slightly to allow patients to move through the office more quickly. If you'd like to skip heat and e-stim altogether, please let us know. Plenty of patients get adjusted and go.
Keeping Everyone Safe – It seems like guidelines change on a daily basis, things like travel, exposure, not feeling well, quarantining, etc. It's easy to fall into the trap of just not paying attention anymore or disregarding the rules. We ask that you please level with us when it comes to going out of state, potential exposure, feeling under the weather, and especially testing COVID positive. We are happy to postpone an appointment or adapt as needed.
High Risk Patients – According to the CDC, individuals with conditions such as obesity, diabetes, heart/lung disease or any immunocompromised patient are at higher risk of serious COVID complications. We are not barring these patients from getting medically necessary care. However, we encourage you to exercise appropriate caution and make your own decision. We are here when you're ready and comfortable.
Appointments – Since we have reduced the number of available appointments, demand is high. If you can not make your appointment, please cancel in advance. It opens your time slot for someone else who might want care. Likewise, try to be on time for your appointments so we can avoid congestion in the waiting area.
Put simply, we'd appreciate your cooperation with the following:
Level with us about possible exposure.
Wear your mask at all times.
Let us know if you'd like to be adjusted only.
If you are high-risk, be judicious about care.
Keep your appointments or cancel in advance.
Of course, we all hope this COVID crisis ends soon so we can go back to our usual lives. Until then, please remain patient with us. And above all, STAY HEALTHY!