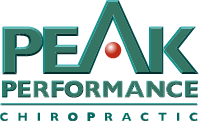 Just because someone once told you that you have migraines doesn't mean you do. Occipital or "cervicogenic" headaches have remarkably similar symptoms. Sharp or achy pain from the base of the skull into the head, pain behind the eyes, tender scalp, and pain with neck movement are just some of the symptoms. Some occipital headaches can even cause visual disturbances just like migraines.
Even though these headaches present similarly, they require very different treatments. Migraines are the result of changes in the brain while cervicogenic headaches are the result of nerve pressure in the neck. Put simply, migraine medication won't work on a cervicogenic headache.
This is where Chiropractic care can be really helpful. Sometimes a proper neck or upper back adjustment can get the pressure off those nerves. Treatment is easy and results are typically very quick.
And remember… Just because you have migraines doesn't mean you can't get other types of headaches too!
So, if you or someone you know suffers from any sort of headache, give our office a call.