We are so excited to invite you to our Grand Opening Celebration and Ribbon Cutting!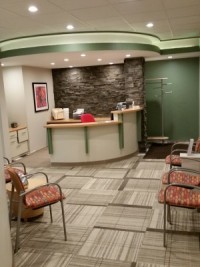 Will you join us?
Construction of the new office is complete. We opened our door a few weeks ago and worked out most of the kinks. Now, it's time to celebrate! Join us for food, music, a ribbon cutting with Mayor Grenier, a bouncy-bounce for the kids and a few fun surprises!
Date: Saturday, April 18, 2015
Time: 12 noon to 2 pm
Where: Peak Performance Chiropractic
Address: 319 Broadway, Menands, NY 12204
We've gone to great lengths to partner our event with local businesses and organizations, including The Albany-Colonie Chamber of Commerce, Poppy's Place, Mancini's Deli & Pizza, Capital City Produce, Mohawk-Hudson Humane Society, and a few others!
Feel free to bring a friend, family member, or work associate with you. It's a great time to acquaint others with chiropractic (or reacquaint yourself) while having a great time!
We look forward to seeing you on Saturday!